Dahlia 'Venamore's Delight'
In 2018 Heidi was in touch with the National Dahlia Collection over a painting she had done of one of their cultivars, 'Twynings After Eight'.
Subsequently, the Collection contacted Heidi and asked whether she would like to have a plant named after her. She accepted, of course!
Heidi was offered a choice of three, all large decorative forms, and chose one with interesting curled petals with pink tinges.
She was also able to choose the name. So rather than just my full name, she chose something which captured her joy in life.
The name 'Venamore's Delight' reflects not only Heidi's delight in botanical painting, but with life itself and all it offers.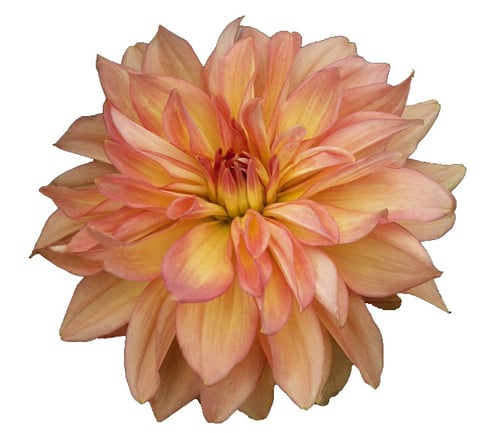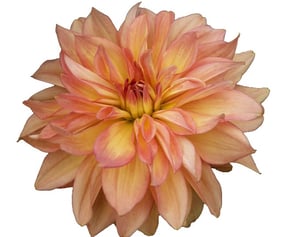 The National Dahlia Collection then registered the name in the Royal Horticultural Society's plant registration process. The RHS is part of a worldwide network of International Cultivar Registration Authorities (ICRAs), which play a vital role in promoting uniformity, accuracy and stability in the naming of cultivated plants.
It is a voluntary process that benefits the horticultural community. ICRAs are appointed by the International Society for Horticultural Science through its Commission for Nomenclature and Registration.
Once registered, the RHS issues a certificate, a copy of which Heidi holds. A fascinating process and a deep honour to be involved in a plant's name, as a botanical artist.