Ficus carica 'Brown Turkey'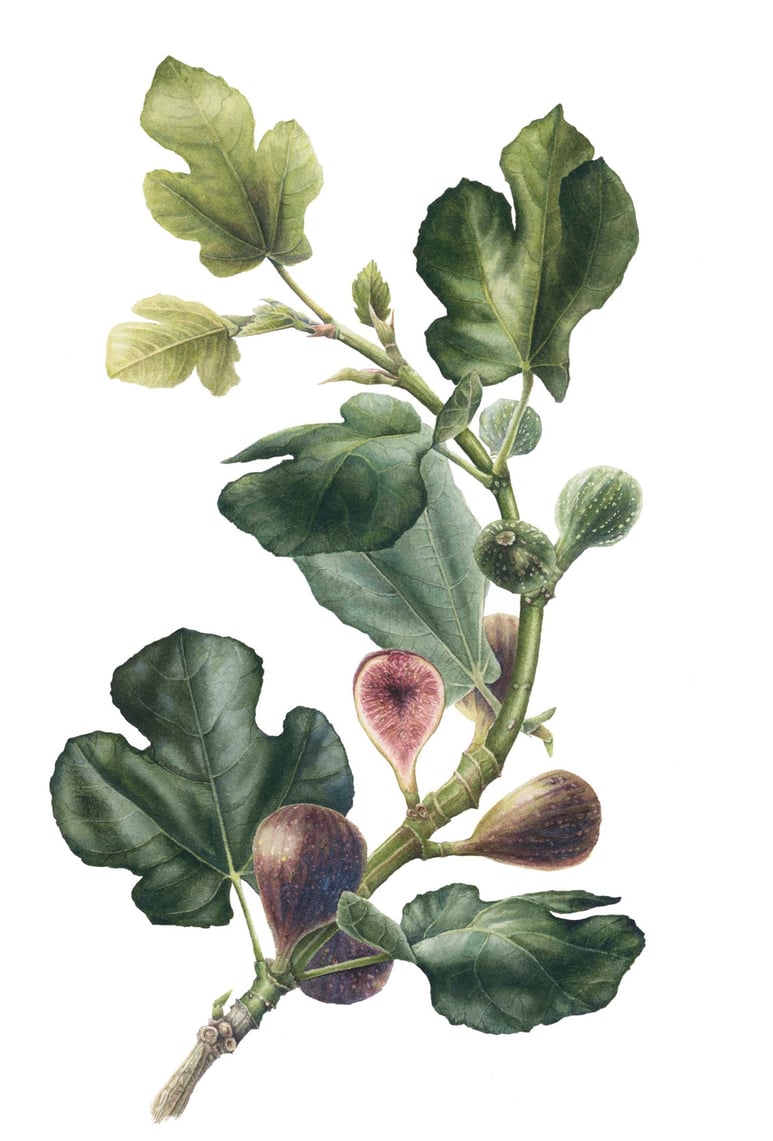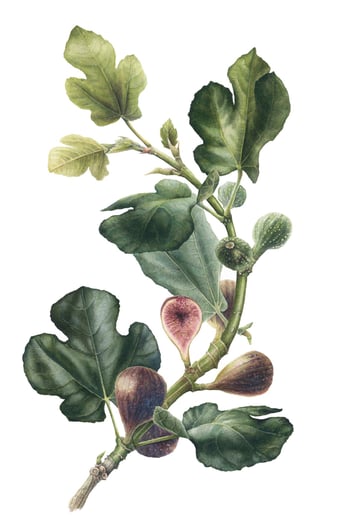 Ficus carica 'Brown Turkey'
21cm x 29.7cm
October 2018
Watercolour on Fabriano Artistico Extra White 600gsm
Private collection (HM King Charles III)
Fig, Ficus carica, is native to Syria and Persia, and has been grown in Britain since Roman times. Only a few varieties are hardy enough for outdoor cultivation on warm walls, where they survive most winters unscathed – very hard prolonged frosts may kill all the top growth, but plants revive from below ground.
Ficus carica 'Brown Turkey' is a prolific and reliable variety. The Royal Horticultural Society has given it its prestigious Award of Garden Merit (AGM).
Figs are very typical of the Middle East and are a joy to paint, with their gradations in colours, fruit and leaf size.
This specimen was painted as part of a pair, a commission for the then HRH The Prince of Wales.