Magnolia grandiflora leaf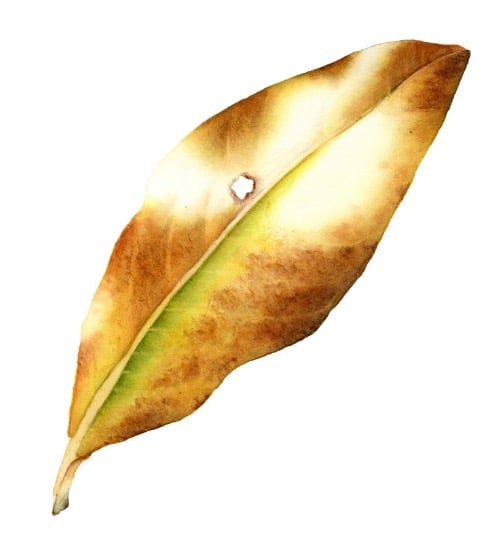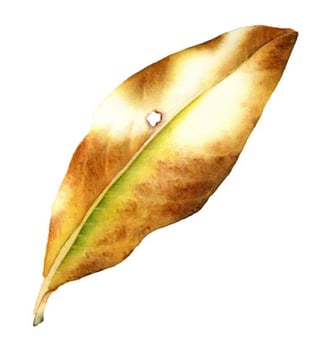 Dying leaf from Magnolia grandiflora
2013
Watercolour on Fabriano Artistico extra white cotton rag 300 gsm
Artist's collection
There is nothing quite as satisfying as honouring nature's last gasp, as a leaf succumbs to the pattern of the seasons and reveals more clearly in the soft, vibrant colours of autumn, the secrets of its life.
Rory McEwen was a master of the dying leaf form, and painted his exquisite portraits on vellum, lending them a realism which remains remarkable today.
This leaf, a Magnolia grandiflora, was painted in Snowdonia in Wales, collected from the beautiful gardens of Plas Tan y Bwlch. The Magnolia is a beautiful tree with waxy, striking leaves and the most delectable blooms. Their fragrance is unforgettable, though they often grow beyond reach.